My most recently posted article on ABC Online on the topic of Faking It entitled Faking Being Kind.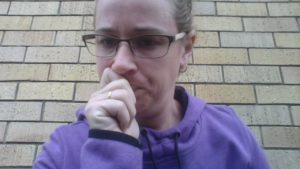 "You stupid, stupid idiot. It's not ok to make mistakes like that. You should be better at this."
That scolding was served with venom in a present-day Australian school and for many students and teachers alike, vile self talk of this nature is an uncontrolled epidemic.
In a therapy session with a graduate psychologist, he asked me what would it look like if I showed compassion to myself. I was dumbstruck, flabbergasted, flummoxed. I could not think of a single thought or endeavour which could possibly meet that ridiculous specification. I racked the foreign frontiers of my brain looking for a skerrick of an idea which might answer my therapist's question, but still nothing.